Submissions
Welcome to SHARK REEF
Notice to submitters: We are sorry to say that, as of May 4, 2017, we are on editorial hiatus and are not accepting submissions. Any submissions after this date will not be considered. Additional information to follow. Thank you.
SHARK REEF endeavors to give voice to serious writers who are committed to producing original writing of high quality. We are particularly passionate about publishing work revealing the rich experiences of ordinary people, whether as fiction, non-fiction, drama, or poetry.

As all evaluation of art is subjective, we make no bones about the fact that our selections are informed by our own tastes, whims, and fancies. We encourage you to review past issues of SHARK REEF to get a sense of our editorial preferences.
We ask writers to submit in one genre only. Poets may submit up to three poems per issue and prose submissions may be up to 3500 words in length. No flash fiction, please. Also, PLEASE NOTE: We are no longer accepting submissions of art.
SHARK REEF is published in January (submission deadline September 30) and July (submission deadline March 31). Simultaneous submissions are considered; please notify us immediately if your work is accepted elsewhere.
As of May 4, 2017, we are not accepting submissions. More news about this later.
We are now using the Submittable submissions service for all of our submissions. There are three categories for submissions: Poetry, Prose, and Visual Art. There is a $3.00 fee for each submission. PLEASE use your last name as the title of your submission. Click the button below to see specific submissions guidelines and to submit your work: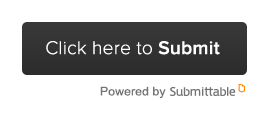 ---
Contact Us
We'd love to hear from you. Send comments to gro.feerkrahsnull@rotide. We frequently work with different co-editors. If you think you might be a good co-editor, please tell us.